Digital & Fantasy Artwork

DIGITAL ART

Sometimes at the end of a busy day or just when I get this crazy idea in my head, I will create some over the top fantasy images. Sometimes I will create some great artwork for an individual or business. 

If you have an idea for some artwork the crazy the better, share your idea send it to me and I will create for you. If you would like something specific created for you I can also do that. 

Over the years people constantly ask if I would sell my artwork, the simple answer is of course. All my artwork is available for AU$80 and come in both JPG & PDF format and are sized to A4 but can be re-sized when printing. Images are also 'raster only' meaning they will distort if sized to large. 

Enjoy my collection below…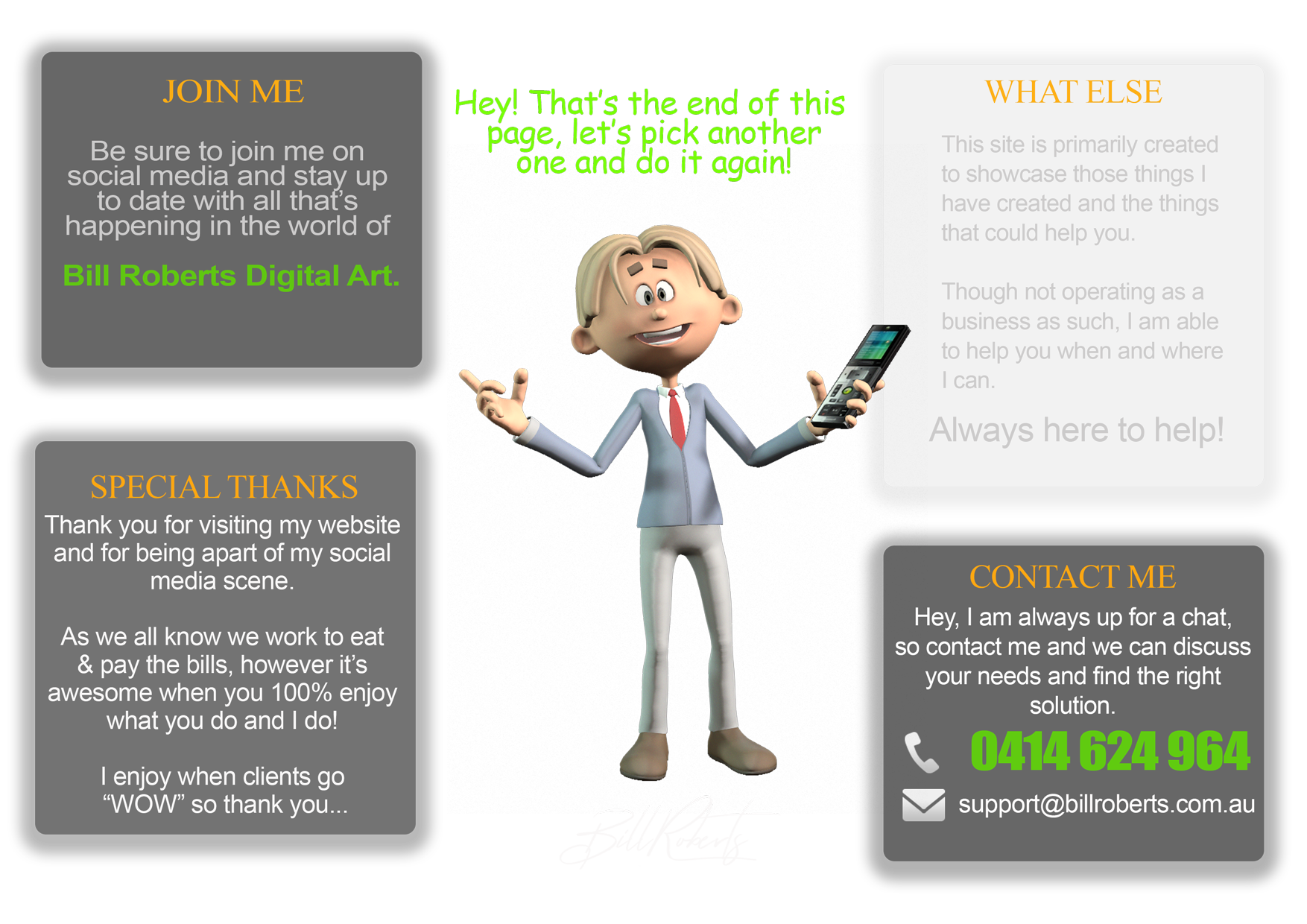 DIGITAL ART
Sometimes at the end of a busy day or just when I get this crazy idea in my head, I will create some over the top fantasy images. Sometimes I will create some great artwork for an individual or business. 
If you have an idea for some artwork the crazy the better, share your idea send it to me and I will create for you. If you would like something specific created for you I can also do that. 
Over the years people constantly ask if I would sell my artwork, the simple answer is of course. All my artwork is available for AU$80 and come in both JPG & PDF format and are sized to A4 but can be re-sized when printing. Images are also 'raster only' meaning they will distort if sized to large. 
Enjoy my collection below…